As part of our 6th Annual Red, White and Blue Golf Tournament, we are offering Raffle Tickets for some great prizes. Each Raffle Ticket includes 5 chances for $20.
You can decide where you want to put your raffle tickets to improve your chances of winning.  When purchasing raffle tickets, indicate how many of your chances you'd like to put towards any prize package.
You don't have to be local to win. All prizes EXCEPT the Boozy Basket can be shipped/mailed. 
BooZZZy Basket !!
Just in time for Holiday Entertaining….
Titos Vodka- 1.75 ml Bottle
SILVER Tequila- 1.75 ml Bottle
Crown Royal Whiskey
Fireball Cinnamon Whiskey
Glenfiddich 12 Year Old
Single Malt Scotch
Assorted other bottles…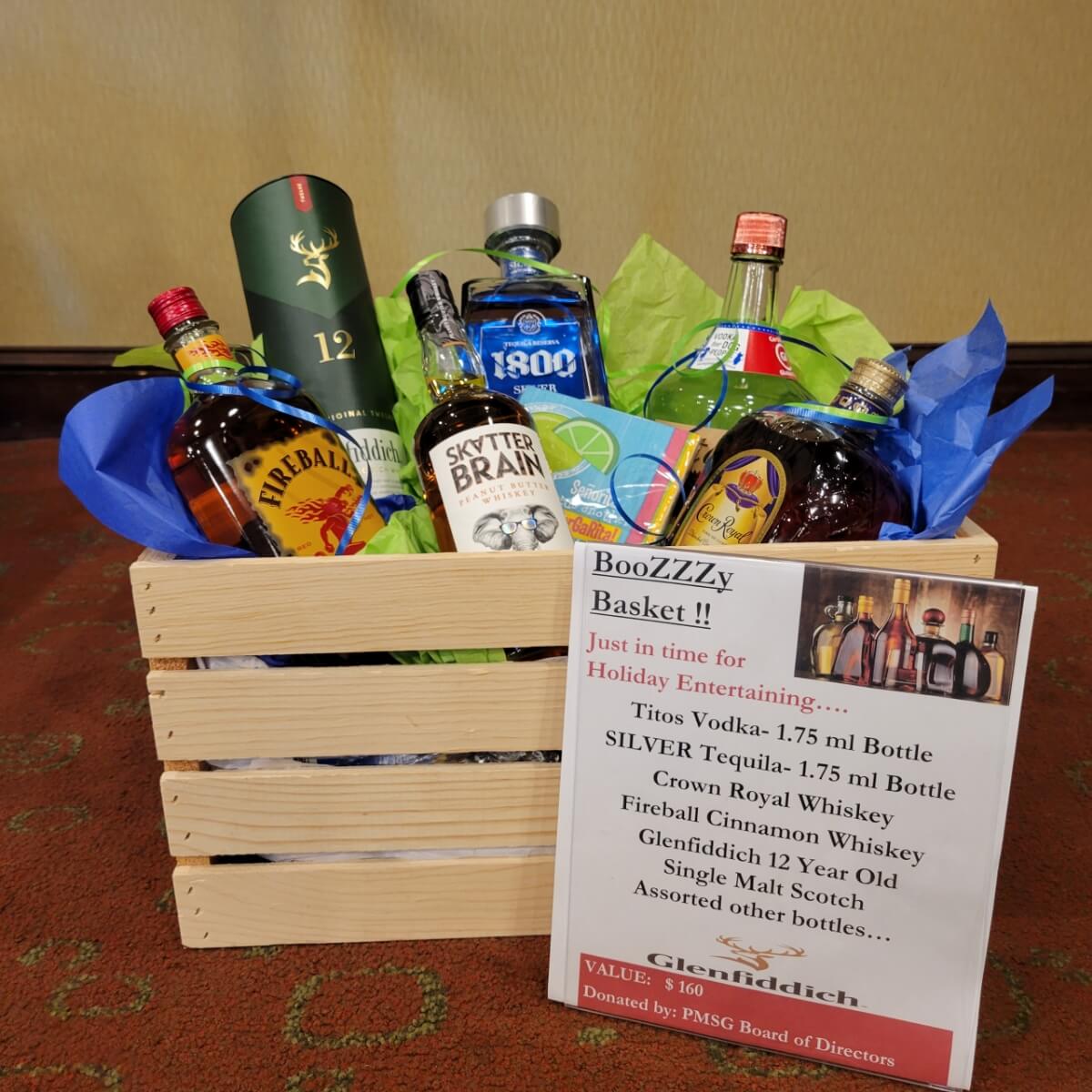 Value: $160
Donated by: PMSG Board of Directors
SWEET on AMERICA
Baking Basket
Custom Apron/ Bottle Ice Rose
Patriotic Cooking Accessories

Baking Sheets
Utensils, Napkins
Pot Holders

Cake Pops
Gift Certificate- Carmella's Bakery

Value: $100
Donated by: Cheryl & Jason Clark
Get Away From It All Basket….
2 Round Trip Airline Tickets
***Anywhere Jet Blue Flies***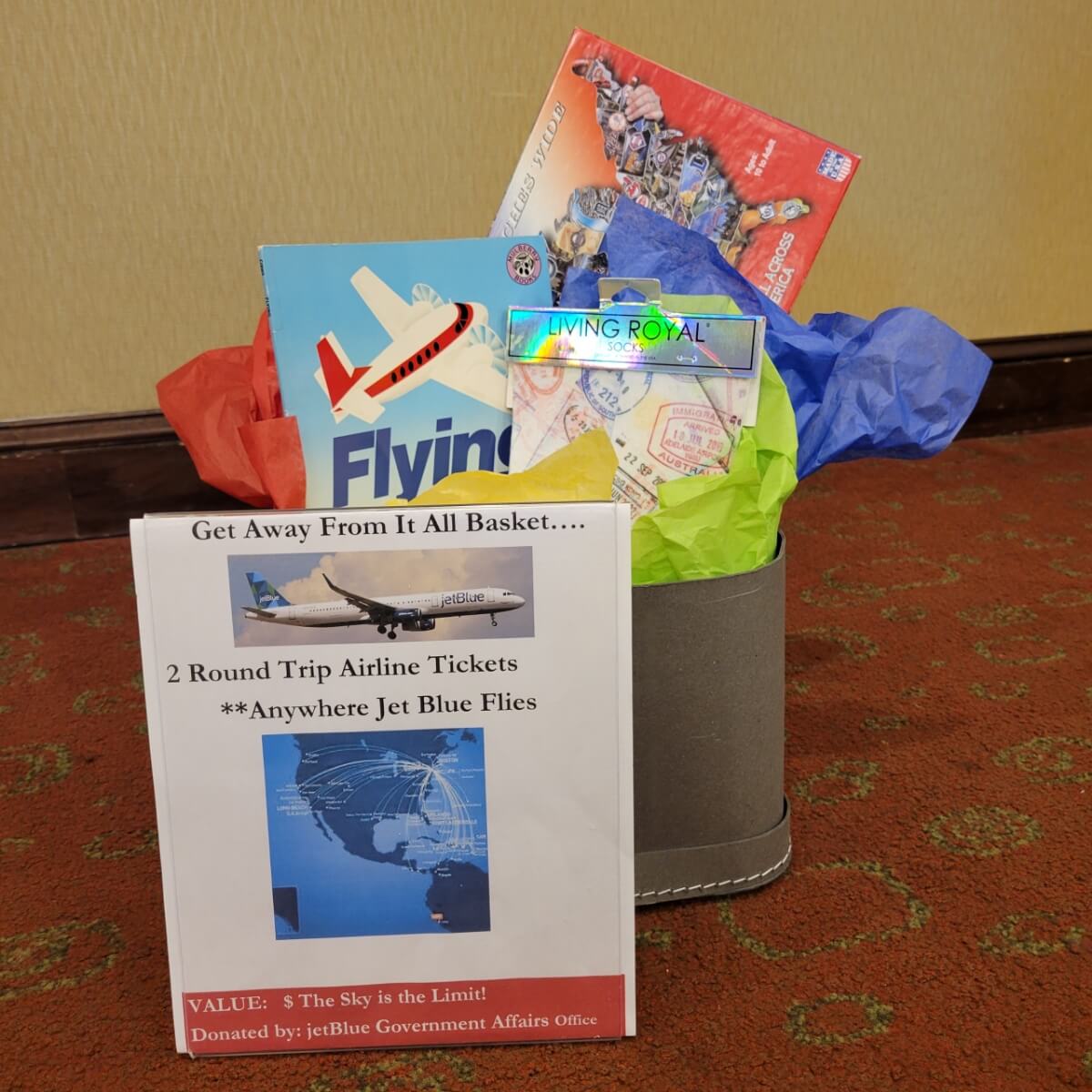 Value:  $ The Sky is the Limit!
Donated by: jetBlue Government Affairs Office
Bulls Bay Golf Club
Gift Certificate
995 Bulls Bay Blvd, Awendaw, SC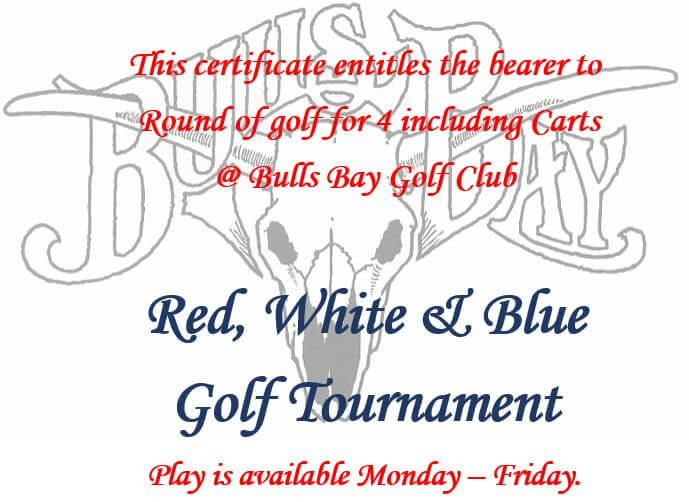 Value: $1,500
Donated by: Bulls Bay Membership
7 night stay at Folly Beach
Enjoy a 7 night stay at Beachwalk Villa 11 on Folly Beach
3 bedrooms- 1 king, 2 Queens
2 full bathrooms
Covered porch with ocean view
Pet friendly
1 block to Center St.
Elevator
Fully Stocked kitchen
Package is good for anytime between 11/1/21 and 3/13/22 with the exclusion of Thanksgiving, Christmas, and New Year's.  Dates based on availability.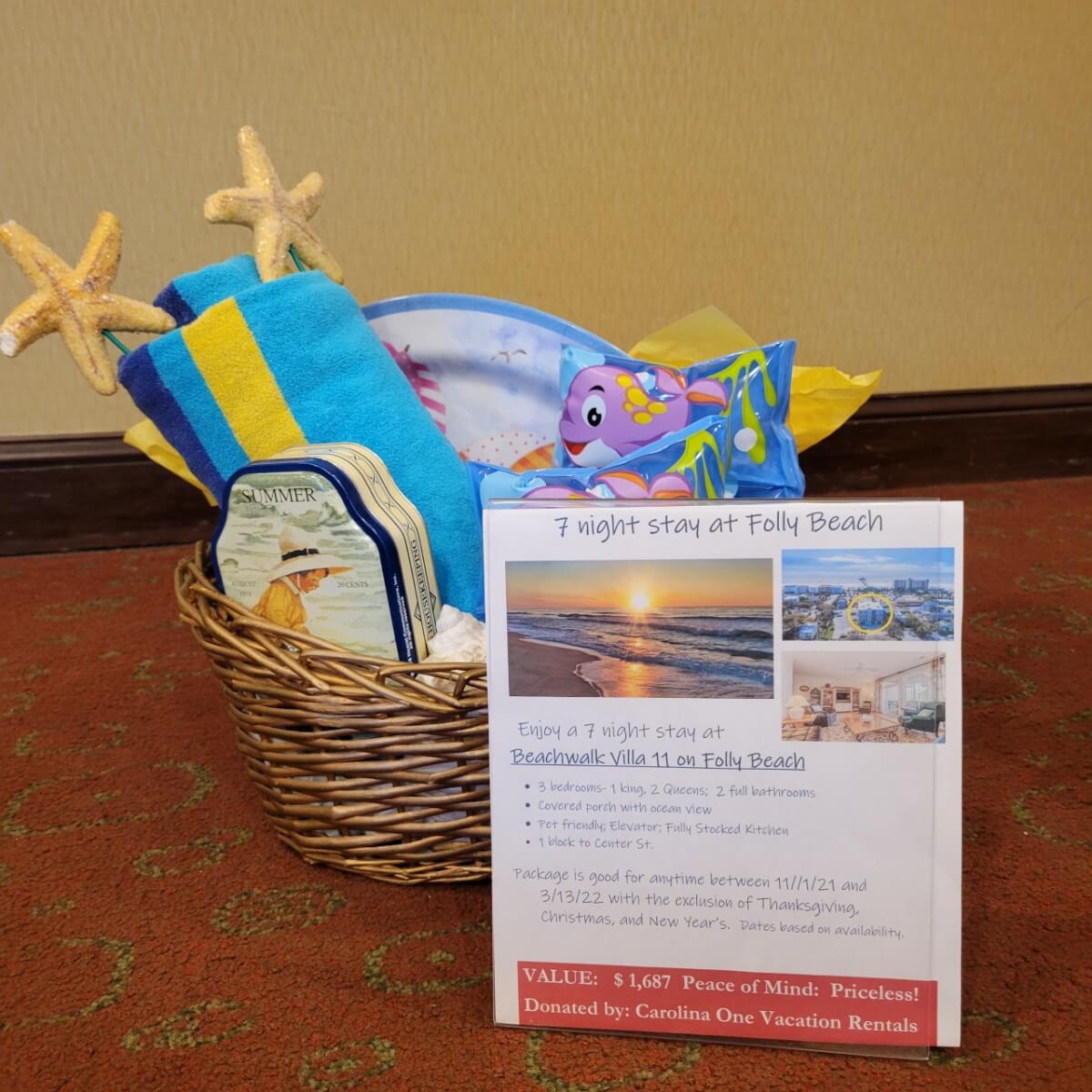 Value: $1,687
Peace of Mind:  Priceless!
Donated by:  Carolina One Vacation Rentals
Aim High and Golf!!
Package Includes:
Custom Air Force Embroidered Golf Bag
Golf Foursome at Joint Base Charleston Course—you choose location
2 Sleeves 437AW/Charleston AFB Golf Balls and bag towel
1 Sleeve PMSG Calloway Balls
Flag flown over State Capital in Columbia,SC (certificate included)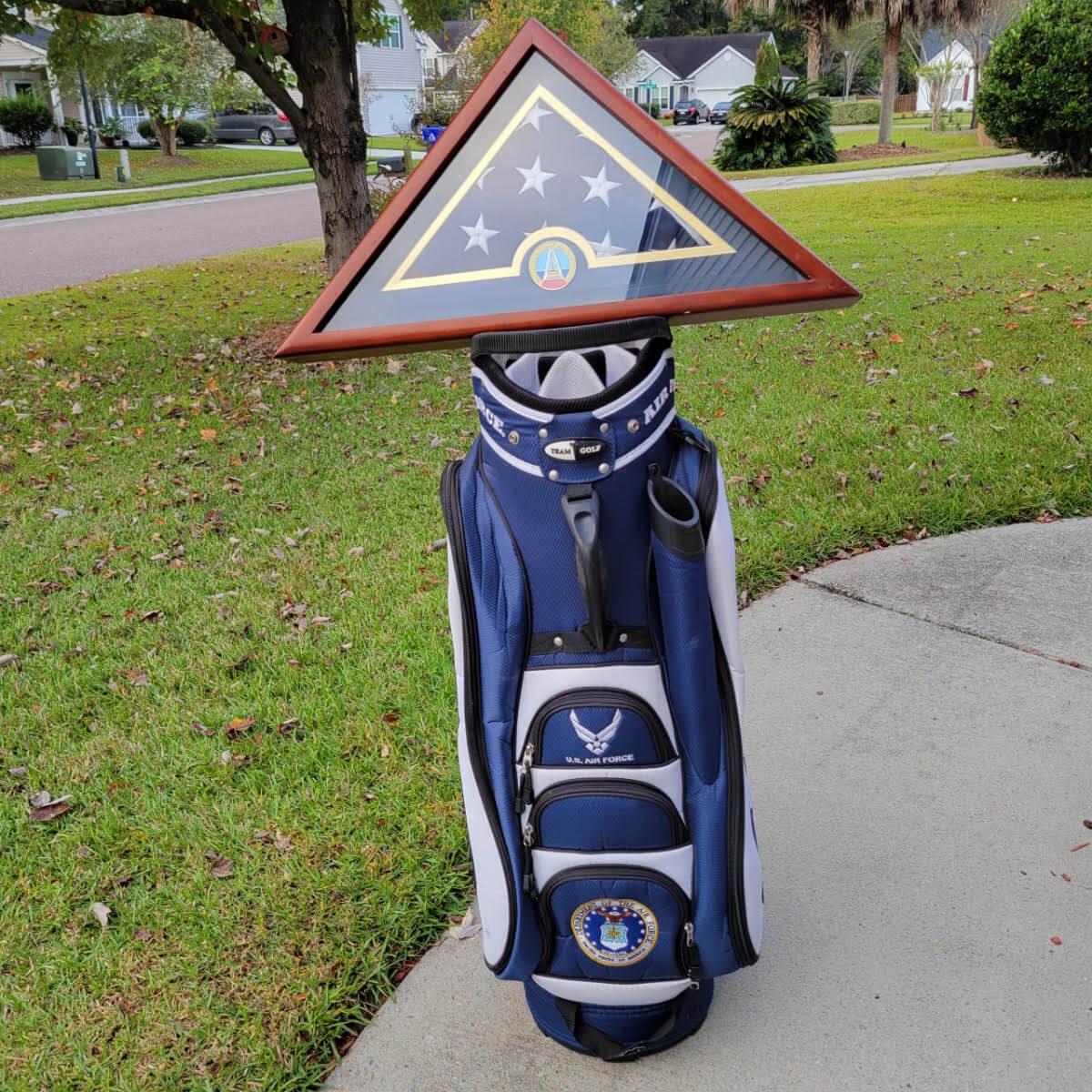 Value: $230
Donated by:  PMSG President & Members