To ensure Charleston is the nation's most supportive community of our military family.
To bridge the gap between the greater Charleston community and our military service members through volunteering, fundraising, engagement and education.
Founded in 2015, Palmetto Military Support Group (PMSG) is an IRS 501(c)(3) non-profit, fully volunteer-run organization that supports service members from every branch of the military serving in our Charleston community. PMSG acts as a liaison between military leadership and the civilian community to promote a mutual understanding of one another's mission and opportunities for engagement.
Our membership-based organization is comprised of individuals, veterans, small businesses and large corporations that have a passion for supporting our military and understand the 10.8 billion dollar economic impact the military brings to our community annually. PMSG's vision is that Charleston be recognized as the nation's most supportive community of our military family.
Won't you consider joining PMSG today and enjoy having a definitive way to give back to our Lowcountry community warriors?
Membership is open to anyone in the community, and we encourage all members of the community to get involved.
Our Membership fees are:
All Membership Levels Include:
Priority opportunity to volunteer at events that impact our service members
Priority opportunities to engage and support our military
Recognition of Membership on website
$5,000 – Commander's Circle/Title Sponsor
Recognition across all programs
Logo on website and PMSG Brochure
Unlimited individual members
One Foursome in annual golf tournament
VIP Table at the PMSG Military Gala
$2,500 – Brigade Supporter
Unlimited individual memberships
$1000 – Regiment Supporter
Up to 10 Individual memberships
$125 – Soldier Supporter (Individual)
$50 – Veteran Membership
(Rates current as of Dec. 2023)
The State of South Carolina Certificate of Incorporation, Nonprofit Corporation
The State of South Carolina Charitable Organization Status
Internal Revenue Service 501(c)(3) Tax Exempt Status
Compliance with Department of the Air Force Private Organization (PO) Program  AFI 34-223
Approved Joint Base Charleston Private Organization
Established by Presidential Executive Order, The National Defense Service Medal is likely the first medal a service member will receive upon commission or enlistment. It is awarded for honorable active military service as a member of the armed forces of the United States. As such, it is the most inclusive of all service medals and virtually every service person is awarded it. It's a perfect symbol for the Palmetto Military Support Group, which works in the community to help all active duty, reserves, veterans, spouses, and their families from all of the branches.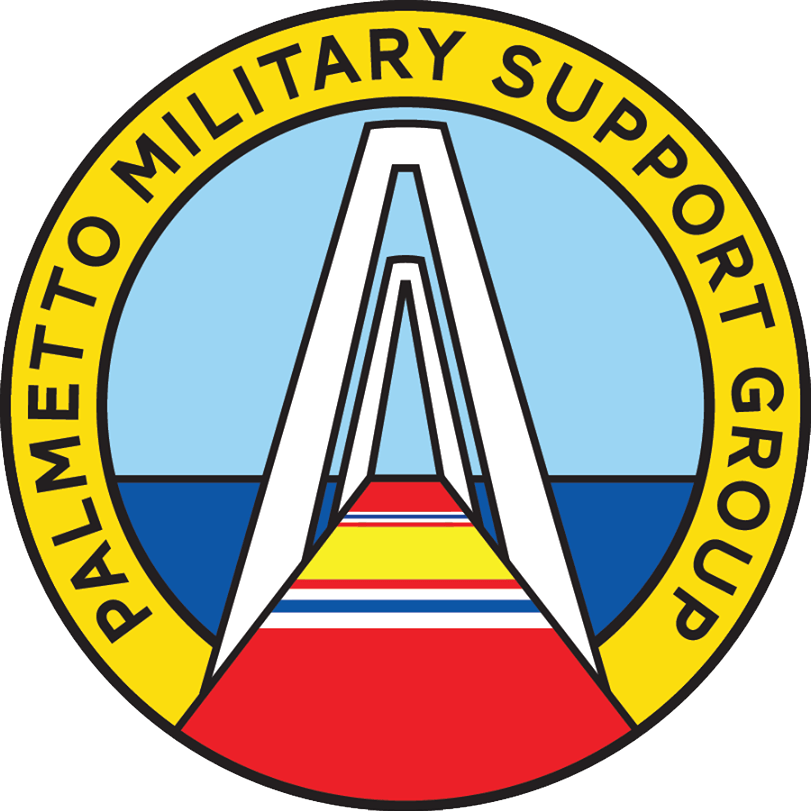 Increase military community service contribution and economic impact (est. $8 billion annually) awareness and understanding. 
Attract a robust civilian volunteer force for Joint Base Charleston events. 
Bring together more often and in greater numbers our civilian and military communities. 
Allow more civilians to visit military bases, see installations, aircrafts, ships and operations.
Foster closer ties with military personnel and allow military members to interact with civilians and learn more about the Charleston community.  
Increase safety from future BRAC's and positioning Charleston as an ideal location for existing command realignment.