To ensure Charleston is the nation's most supportive community of our military family.
To bridge the gap between the greater Charleston community and our military service members through volunteering, fundraising, engagement and education.
Founded in 2015, Palmetto Military Support Group (PMSG) is comprised of members that include individuals, veterans and local organizations who recognize the economic impact of our local military. These are people who want to say thank you, for the service of military members and veterans, and show their gratitude in tangible ways. This support is open and available to all branches of our military (Army, Navy, Air Force, Marines, Coast Guard) as well as all members including active duty, reserves, veterans, civilian employees and family members.
PMSG's efforts include sponsoring monthly and quarterly events hosted at both Charleston's local military installations and businesses throughout the tri-county area. These events help bring civilians and passionate advocates to military installations and facilitates meetings with military personnel. This allows civilians and veterans to spend time with active-duty military members, thanking them for their service while offering connections and mentorship that may even lead to employment. Most importantly, these events allow PMSG to raise a significant amount of funding to benefit our Charleston area Military Family.
Membership is open to anyone in the community, and we encourage all members of the community to get involved.
Our Membership fees are:
The State of South Carolina Certificate of Incorporation, Nonprofit Corporation
The State of South Carolina Charitable Organization Status
Internal Revenue Service 501(c)(3) Tax Exempt Status
Compliance with Department of the Air Force Private Organization (PO) Program  AFI 34-223
Approved Joint Base Charleston Private Organization
Established by Presidential Executive Order, The National Defense Service Medal is likely the first medal a service member will receive upon commission or enlistment. It is awarded for honorable active military service as a member of the armed forces of the United States. As such, it is the most inclusive of all service medals and virtually every service person is awarded it. It's a perfect symbol for the Palmetto Military Support Group, which works in the community to help all active duty, reserves, veterans, spouses, and their families from all of the branches.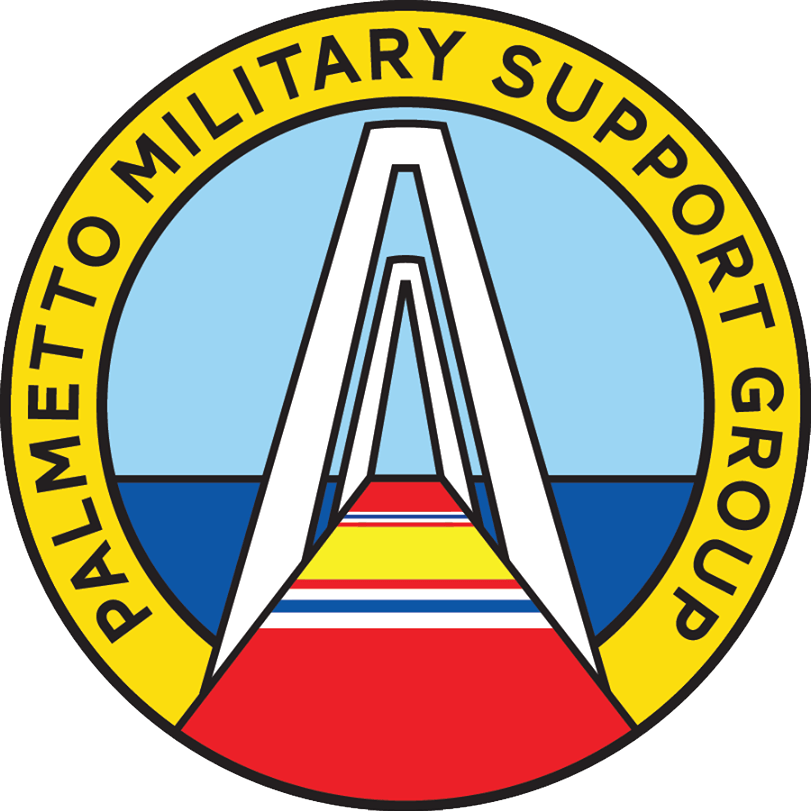 Increase military community service contribution and economic impact (est. $8 billion annually) awareness and understanding. 
Attract a robust civilian volunteer force for Joint Base Charleston events. 
Bring together more often and in greater numbers our civilian and military communities. 
Allow more civilians to visit military bases, see installations, aircrafts, ships and operations.
Foster closer ties with military personnel and allow military members to interact with civilians and learn more about the Charleston community.  
Increase safety from future BRAC's and positioning Charleston as an ideal location for existing command realignment.