We love our sponsors. Nothing we do would be possible without them and we are always looking to welcome more. Learn more about becoming one of our incredible sponsors here.
Donate
Giving to Support Those Who Serve Us
At the Palmetto Military Support Group we work to show our gratitude and appreciation for our Lowcountry Military Members in tangible and meaningful ways. This support is open and available to all branches of our military (Soldiers, Sailors, Airmen, Marines, Coast Guardsmen) as well as all members including active duty, reserves, veterans, civilian employees and family members. But this support isn't always easy. It requires the volunteer effort of our members, the community, and donations from many to help support.
If you're looking for a cause to donate to that will truly make a difference in the lives of people who have defended our liberty with their own, please consider giving to the Palmetto Military Support Group.
Please consider donating to our organization below. Or contact us if you have any questions or want to find another way to get involved.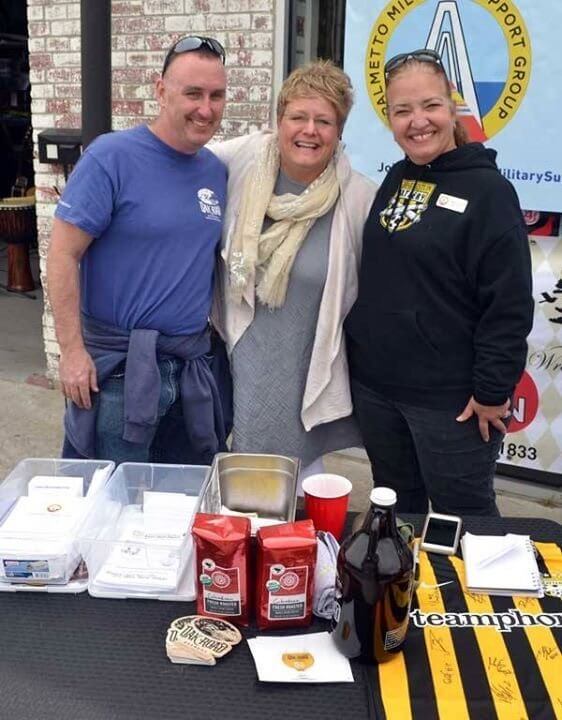 Palmetto Military Support Group is an all-volunteer organization. These incredible men and women contribute to the Lowcountry military community in amazing ways. Learn more about membership in PMSG here.
DONATE
PMSG – Serving Those Who Serve
The Palmetto Military Support Group is made up of two types of patriots. First, grateful citizens who want to make an extraordinary contribution to our Lowcountry Military Family. Second, but no less important, are the patriotic companies of our community seeking to support those members of the Armed Forced who have sacrificed so much for all of us. Together these groups provide outstanding service, support, and events for the varied members or our military (Active Duty, Reserve, and Civilian) as well as their spouses and family members.
If you're looking to contribute to an extraordinary part of our community, then PMSG is the group you're looking for.